About Us
We are the leading Web Design / Mobile Apps Development Company
WE ARE CREATIVE
All we need to get started on your project is your idea/concept. Our creative team gathers the project requirement from your idea, perform a thorough analysis on it and provides you a detailed scope of the project.
WE CARE
Every project we do, we treat it as a baby. The moment it is born to the production stage, we care for it and nourish it with the best and well tested technologies available across the globe.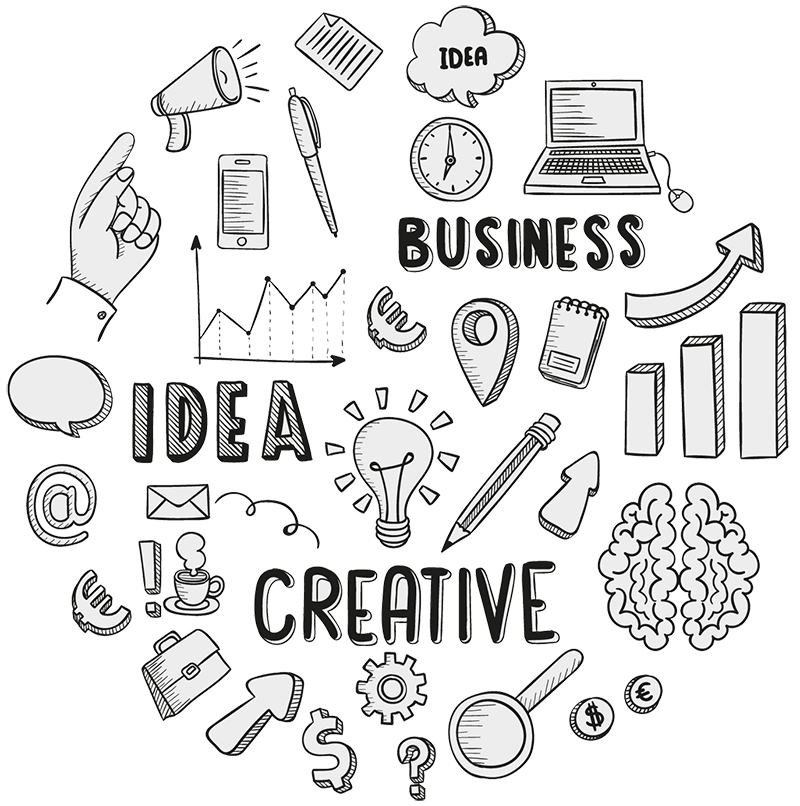 WE ARE FRIENDLY
We understand your valuable time and your comfort. Communication is a major factor for a team work. We use dozens of communication methods and pick the ones with which you are comfortable.
WE SHARE
With our 8 years of Internet Marketing experience, we share the secrets of how to emerge and survive in today's Digital World. Your business can leverage our top notch SEO techniques to enhance its online presence.
Why Choose Us
CHOOSING AN AGENCY IS TOUGH. LET US CONVINCE YOU
Creative
We say no to copy pasting, we believe in creativity.
Dedicated
We are dedicated to our work. Music and coffee help us.
Professional
We are professionals and we deliver professional results.
24X7 Support
Once our client asked us, do you have robots? huh..
Experience
We have experience in what we do, we thrive with that.
Affordable
Our services are not cheap, they are affordable.
How we do it
Our work flow to generate great results
Analysis & Planning
Information gathering and proper planning / analysis to make sure deliverable is feasible and meets quality standards.
Wireframing/Prototyping
Building blueprints form the analysis gathered from the first phase describing What, Where and How to do.
UI/UX Design
UI/UX design is carried out to provide the look and feel, the presentation and interactivity of the product
Programming/Coding
Writing source code and integrating with the designs to make the system interactive.
Integration/Testing
Proper deployment of testing team to thoroughly test the end product and make sure it's bug free.
Deployment/Maintenance
Deployment of final product after Testing and Quality Assurance. Provide maintenance and support.
Are You Excited To Start Your Project?
Frequently Asked Questions
We hope you were convinced enough to hire us for your next project. Still we understand there must be lot of questions running through your mind. We are pleased to help you in any way to get started.
Feel free to go through the Frequently asked questions by our client before they got started with us. If you need to ask anything else, please drop us an email or call us.
What would we hire you?
Black Cap IT is Jammu, India based based Software Company specializing in Web Development and Custom Software/ Application Development. We have a team of more than 20 dedicated skilled software engineers/ professionals.
What is your turn around time?
We are able to answer your queries round the clock. Our work timings are Monday to Friday 9am to 6pm. Once your project is on board, we are keen to start right away.
Do you provide post development support?
Yes we provide support for all the products we develop. This generally includes bug tracking and fixing. Feature enhancements can be done on additional requests.
How do you bill for your services?
We usually have fixed price contracts for bigger projects. For small projects or tasks, billing is done on hourly basis. We are open for partnership on client request.
They are fantastic, one of the best team we've ever worked with (and continue to work with). Highly recommended in every way — work ethic, communication, skill level, professionalism.
J. Flynn, USA
There guys at Black Cap IT are really a good team – they work fast, are flexible, communicate well, professional, technically knowledgeable – highly highly recommended!
James T, UK
AMAZING job. Top notch HTML/ CSS/ JS for WordPress theme. Great attitude, very patient and willing to work through some bugs with no issue. Definitely will hire them again and HIGHLY recommend!!
Derren S, Germany
Drop us a line
WE ARE HAPPY TO LISTEN
Feel free to drop us a line!
Black Cap IT
28-A, Subhash Nagar, Jammu, J&K, India – 180005